Today, I am excited to welcome my long-time friend Molly Williamson to the Pajama School Blog for an exclusive interview. Molly recently produced her first film, and I thought you all would be interested in learning more about the film and the steps Molly took to acquire the skills to produce it.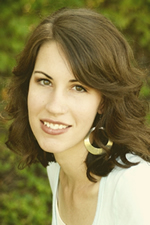 Tell us a little bit about yourself and your homeschool experience:
I was homeschooled through all twelve grades. It was a wonderful experience that I am extremely grateful for. My parents always encouraged each of their children to follow their own natural bents and develop their God given talents. So, when one day I announced that I wanted to be a film director, though inwardly freaking out, my parents immediately began to encourage me and try to find ways to help me learn more about filmmaking.
How did you first become interested in filmmaking?
I remember, even as a child, being fascinated by movies and how they were made. When I was about sixteen, I began to lament the fact that the films coming from Hollywood were filled with vulgarity and humanistic worldviews. At the same time, films coming from Christian filmmakers lacked originality and good production value. I had a strong desire to see films that were exciting, original, and artistic, while presenting Godly principles.
What kinds of things have you done to learn about filmmaking and to acquire the necessary skills to produce a film?
I think one of the very foundations of good filmmaking is good photography. So I began to hone my photography skills. I read the book Filmmaking For Dummies, which I recommend to all dummies who are interested in filmmaking. And I started shooting short videos and music videos with my family. I practiced camera work, storyboarding and video and audio editing. The best way to learn how to do something is by doing it.
Do you think you've missed out or are at a disadvantage by having chosen not to attend college?
I am sure that attending film school or college would have had a number of benefits. However, instead of spending years learning from the very people whose humanistic films I do not want to imitate, I have kept my worldview intact and my perspective fresh. Instead of investing my resources in classes that may not even pertain directly to filmmaking, I have used them to gain practice and experience in the craft I wish to pursue.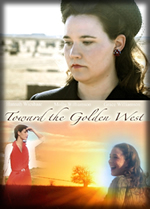 You just produced your first film. Can you tell us about it and where you got the inspiration for it?
Toward The Golden West is a 30-minute short film. It tells the story of one family's struggle on the home front during WWII. It is about keeping the faith when the world seems dark, and leaving a legacy for the next generation. I find the indomitable spirit of the WWII generation very inspiring. When we decided to make a movie, we felt this was a story we could tell that would be both interesting and realistic to film with our limited resources.
If someone is interested, how can they order a copy of Toward the Golden West?
Send me an email including your name and address, with the subject line 'Toward The Golden West DVD'. Cost is $8.00, including shipping.
What are your future aspirations in filmmaking or otherwise?
My ultimate desire is to glorify God wherever He leads me in life. I would love to continue being involved in making films that aim for the highest quality in both production and content.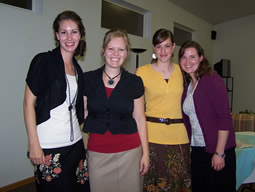 Thanks so much for sharing with us, Molly! I'm excited to see you continue to invest your God-given interests and talents in such worthy projects in the years ahead!
Natalie's Note: I was privileged to be invited to attend the Premiere Showing of Toward the Golden West and even managed to get my picture taken with the three stars of the show! 🙂