Today, I am excited to share another homeschool graduate interview here on the Pajama School Blog! Brittany Barden is one of the most ambitious and accomplished young women I know, so I'm sure you'll enjoy getting a little peak into her life!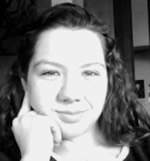 Can you tell us about your family and why your parents chose to homeschool?
Certainly! I am 21 years old and the oldest of five children; Alyssa is 19; Nicholas,18; Matthew, 13 and Tiffany is 10. Before 5th grade, I attended both public and private schools and had been homeschooled for a year. When I started private school in 4th grade, my parents knew our lives were too busy with school and extra-curricular activities. So when we moved to Kansas half way through my 4th grade year, we began to home school. There are many, many other reasons my siblings and I have been homeschooled since then. My mom always says she may only have her children for 18 years (or in my case, a little longer)! She wants to be able to enjoy her children and influence them for God in the relatively short time we have at home.
What are some of your favorite subjects and activities?
I like to say I am a very eclectic person; there are so many things I enjoy doing! Among them are history, politics, piano, reading, photography, and organizing.
History is definitely my favorite subject to study. I love reading any good book about historical events and figures and some of my favorite authors are David McCullough and Bodie & Brock Thoene. I also indulged this love by focusing on history while pursuing my Bachelor degree.
Politics is another thing that keeps me busy, though it's often a love-hate relationship! I deplore the corruption that is so often present in the political arena, but there is nothing more rewarding than seeing a Godly man or woman elected to public office. Understanding the great privilege we have to choose our leaders and shape our culture is why I continue to stay involved in politics.
There are so many other activities and hobbies that I enjoy pursuing and improving in… I won't bore you by listing them all!
How and when did you first become interested in civic involvement?
Originally, I wasn't even remotely interested in, much less passionate about, politics! But God used my involvement with a Christian youth organization called Generation Joshua to convince me it is not only my right, but my duty to be informed and active in choosing the men and women who lead our country. Throughout high school, I worked with Generation Joshua and dozens of campaigns to see God's will accomplished in the political arena. I have realized that my love is not politics, but the chance to see Godly men and women placed in positions where they can direct the course of our nation.
When I first started my political journey in 1999, my family and I volunteered to help candidates any way we could. That included door-to-door campaigning, registering voters, stuffing envelopes, sign waving and more. Nothing is too small when it comes to helping a campaign. The experience I had in the little things eventually led to bigger roles, such as organizing volunteers, data organization, graphic design, public relations and finally candidate training and advisement–something I hope to continue in the future.
What are some specific ways that homeschool students can be involved in civics?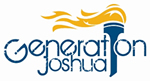 I highly recommend joining Generation Joshua as a way to learn more about civics, connect with other Christian students, and get involved in politics in fun, rewarding ways. Generation Joshua's mission is to raise up a new generation of Godly leaders and citizens to be a force for good in our nation. They sponsor local clubs and Student Action Teams, which allow students to work with Godly candidates and leaders to help restore our culture to its Christian foundation.
Another obvious way to get involved is to find local candidates you would be willing to support. One way is to contact a local party office and ask if there are people who need help. (I guarantee the answer will be yes!) Then get to know the candidate and question them about issues important to you. Once you know it's someone you can throw your entire support behind, just be available to do whatever they need you to do!
What did you do to further your education after you graduated from high school?
Upon graduating in 2006, I took a year off from school to serve my family and listen for God's direction. In the fall of 2007, He paved the way to for me to attend Patrick Henry College, a Christian school in Virginia. The opportunity to be a part of a close, Christian community, meet amazing friends, and learn from the rigorous classes and professors was one of the greatest experiences I have ever had.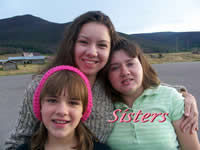 As the school year drew to a close in early 2008, I made the decision to return home and again be with my family. Soon after returning home, I learned about CollegePlus!, a Christian program that allows students to pursue a degree from home via CLEP and DANTES tests and online courses. After a few months of consideration, I signed up with my best friend and brother and started a grand adventure! I finished all the coursework for my degree in Social Sciences from Thomas Edison State College in July of 2009, only ten months and seven days after taking my first CLEP test! I am excited to be officially graduating this December.
Is an accelerated distance learning program an approach to earning a degree something that you would recommend for all high school graduates?
"All" is a broad term, but for the most part I would say yes. While there may be some students who require face-to-face interaction with professors and other students, I believe a distance learning approach can be adapted to just about any student or learning style. Organizations like CollegePlus! offer accountability for those who need it. Testing out of courses is a wonderful option for students who like to move ahead quickly. Online courses may be best for those who like to build on what they learn and learn more in depth. In addition to the options available, there are so many benefits to be gained with distance learning.
The greatest benefit I experienced was not having to forfeit what I call "life" opportunities for the sake of my education. I was able to gain experience running our family business, coordinating a Bible Bee Competition, helping advise political campaigns, traveling, and serving my family, all while completing a college degree in record time.
Are you working on any projects right now?
I just finished volunteering at the National Bible Bee in Washington D.C. after working as the Logistics Coordinator for a local Bible Bee contest in Wichita. I currently work for CollegePlus!, coaching 20 students through their degrees. I am also directing my attention to a few new projects, including writing a campaigning eBook and pursuing a Masters degree. Both are brand-new endeavors, so I am still in the learning and researching phase, but in God's time I hope to accomplish these new goals. I also plan to stay involved in local political races and am applying to volunteer with Operation Christmas Child. I look forward to any other opportunities God brings into my path.
What factors would you say have most contributed to your success in life thus far?
My mother was without a doubt the most important part of my life. She encouraged me in everything I wanted to do and some things I didn't want to do! Her ability to see my strengths and encourage me with Godly wisdom in those directions has definitely influenced who I am today.
Another major factor in my life has been Generation Joshua. That organization and the Godly men and women involved have helped me learn about politics, enjoy working with young people, improve my organization and communication skills, and grow spiritually. Those abilities have led me to contemplate writing a book, pursuing International studies, working with young people and so much more.
Any closing thoughts you'd like to share with other homeschool families?
One of my favorite quotes is by John Adams; "Duty is ours; results are God's." Whether you are a homeschooling parent, a homeschool student, or a homeschool graduate, I believe that should be true of all of us. No matter where you are or what you are pursuing, follow God wholeheartedly and passionately pursue the duty He has for you. The results will always be amazing!