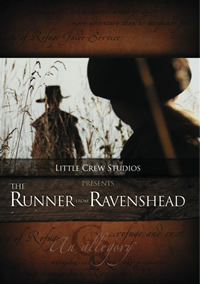 Anyone who has read my review of The Runner from Ravenshead knows that I am a huge fan of this highly original film! So you can imagine that I was doubly excited when the Steege's e-mailed to tell me that they are semi-finalists at the San Antonio Independent Christian Film Festival!
We now have copies of the film available for sale through our Sibro Publishing website. And through the end of the month of September, we're offering FREE shipping on all orders placed through our website!
You may also enjoy reading the interview I conducted with Little Crew Studios. What an inspiring family!