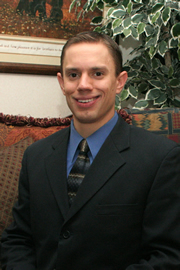 Will you tell us a little about your family and why your parents decided to homeschool?
I was born and raised by my parents, Keith and Sherri, in Wichita, Kansas. As the first-born son in my family, I have an older sister (Lydia), a younger sister (Susanna), and two younger brothers (Joshua and Nathan). All of us spent the majority of our years in home education, and my three younger siblings were homeschooled all the way.
My parents met during college and married a few years after my mother graduated with her teaching degree. She taught in private and public schools before and shortly after they were married, but she has spent almost all of her married life as a stay-at-home mom. Her humble willingness to sacrifice so much has been a tremendous blessing for our family. My father provides well, leads us, and prioritizes his family well above the many activities that a lot of men highly value in our culture.
My parents, especially my mother even before marriage, were influenced by some of the pioneers in the homeschooling movement. They came to understand the God-ordained blessing of children and the necessity of training and discipling us for service to Christ, His Kingdom, and the people God brings into our lives. As their vision has grown and matured, they have been more and more deliberate each year to positively equip their children, by God's grace.
Just the other day someone questioned me on homeschooling and suggested potential reasons why my family decided to homeschool. He asked if I ever challenged the decision my parents made or whether I was just stuck with the idea – and if I would consider alternatives, such as public schooling, for my own children. Suffice it to say that my parents were convicted of their God-given responsibility to train their children in real-life, day-to-day, home-based personal discipleship. I am so grateful for this, and I stand firmly upon this conviction as my very own. At the same time, we always appreciate opportunities to learn more over time concerning the biblical purpose, content, and method of education.
What are some of the things you appreciate the most about being homeschooled?
Where do I start? Homeschoolers are out of the mold. We can and must expect much of ourselves as we build upon the authority of Christ and His Word in all areas of life. Our parents, siblings, and other families around us can nurture and reinforce discipline and early maturity day-by-day. If we are consistent with our principles, we are not peer-focused, and we don't pressure ourselves to conform to the mediocrity and apathy of the world.
Homeschoolers have so much potential for excellence – to shine, even in the midst of cultural darkness, as brilliant lights for Christ. Our vision has been and must continue to be multi-generational faithfulness and discipleship. Through homeschooling, we have avoided a lot of negative worldly influences, even as we have become equipped to serve and make disciples in the world.
Homeschoolers have great opportunities to learn at their own pace, explore new things, and pursue fields of study to prepare for their life's work. My parents always placed great emphasis on equipping us with the basic tools of learning so that we could teach ourselves throughout life. We have learned to learn, and we love to learn.
I have experienced the wonderful opportunity to develop lasting, deep, precious relationships with my siblings. Without homeschooling, I don't believe this would have happened. We love each other and would rather spend time together as a family than go our separate ways. We are not highly peer-focused and peer-dependent, but we can enjoy rich, meaningful friendships with others outside our family.
As I have discovered great resources – books, lectures, websites, etc. – I have continued to learn throughout life. "Homeschooling" might be a misnomer – the system is really a lifestyle that doesn't begin and end with the ringing of a bell like a "school." Rather, it is about having a close relationship with Christ our Savior, understanding His Word, applying it to everything as His disciples, and doing this in the context of personal relationships and caring for others as disciple-makers.
You seem to have a real love for studying and learning. Do you have any tips for parents or students on how to cultivate such an attitude?
One powerful element of any training, I believe, is expectations. My parents gave me opportunities to learn, and they expected me to take full advantage. We are all too often impacted by the low expectations our culture places on young people. Homeschoolers have a unique and God-blessed opportunity to give their children avenues of exploration. Instead of confining them to a strict program, let them take something apart, see how it works, and then figure out how to put it back together. Let them come up with a business idea, market it, and see how tough yet rewarding and fulfilling it is to sell something for a profit.
I can't point to a specific time in my life when this occurred, but as I matured there was a clear transition away from prioritizing video games, excessive involvement in sports, peer dependence, and other distractions. As my "stop doing" list grew (to borrow from Jim Collins in Good to Great), I set about new, worthier endeavors such as reading great books, listening to lectures from great men, studying Scripture, and so forth. I still have much to learn and I don't always optimize my time like I should. But I believe we all have so much God-given potential if we will just start expecting great things and getting rid of the distractions.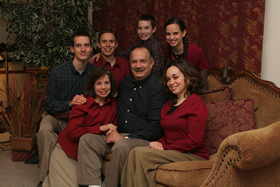 What advantages do you see homeschooled students potentially having over their government-schooled peers in effecting long-term cultural change?
Our advantages completely depend on what we do with the tremendous abundance that we have been given. Jesus said that to whom much is given, much is required. Occasionally, people tell me they wish that when they were my age they could have had what I now have. This helps me reflect with gratitude on those things I often take for granted. At the same time, if I quit progressing today, I am much worse off for having squandered the rich treasures of blessing God has abundantly given me.
Our challenge, as one of my friends says, is to do what we can, where we are, with what we have. Some people assume that if they don't have "ideal" foundations – not growing up in a Christian, homeschooling family, for example – they might just reach a plateau. They feel like they can't move beyond where they are, and it will be up to the next generation to pick up the baton and progress a little further. I submit that this is not biblical thinking; we are commanded, no matter how great or small our advantages, to be wise and faithful stewards. Even if we feel like we have been given little, we are also told by Jesus that if we are faithful we will be trusted with much.
Homeschoolers must have a long-term vision that extends even well beyond our own lifetimes. We must seek to be disciples and disciple-makers of Christ. We are fools if we rest on our laurels rather than building and moving beyond where we are now and what we have now. I recently had a conversation regarding whether people can have an impact in the public schools; even as I challenged the other person to consider the inherent impossibility of systemically changing the establishment, I was challenged to consider what I am doing to positively impact others. Am I content to be separate from everyone else, or am I taking active steps to fulfill the Great Commission as I follow the Lord and teach others to obey all of Christ's commandments?
You've been involved in a wide variety of opportunities and ventures since graduating from high school. What are some of the key things you've learned along the way that might be helpful to other young people considering their future course?
I have experimented a lot, that's for sure. God has blessed me with wise counselors, and I have done well to heed them. I have had to mark up the times I unwisely did my own thing as "learning experiences." That's the first lesson learned – honor those in authority over you, and heed the counsel of older, wiser people when you make big decisions.
Over the years I have pursued traditional college and nontraditional schooling (accelerated distance learning). I have sought internships and a variety of work experiences for companies in Texas, Tennessee, and Kansas. Along the way I have seen the truth from Proverbs confirmed: in all labor there is profit. I have not been afraid to try new things and get a lot of experiences along the way.
Someone told me to fail small, fail fast, and fail forward. When you experience new things, you are bound to mess up. I have seen that it is best, relatively early on in life, to learn from my mistakes, be humble, and move forward. I have a vision for being a wise steward, and part of this entails entrepreneurial activity. To be entrepreneurial means I have to take risks, learn along the way, and always be ready to readjust my course. I have learned not to expect anyone else to "hold my hand" through life. I am called by God to stand up and take personal responsibility for using the talents, time, energy, and resources He has entrusted to me.
Can you tell us about your new website and what your vision is for it?
I am excited to do so! My friend, Mark Stubblefield, and I recently launched a site that is part of a larger, long-term vision for Christian journalism. Our initial project is http://eventbloggers.com/ where we will cover a variety of conferences and events. Next year, Lord willing, we will launch http://providencereport.com/ to provide an avenue for disciple-making, equipping, encouraging, and informing the body of Christ about what is happening around the world. We want to advance the good news of the Gospel and the providence of God in ruling over all men and nations. Our vision is to provide a distinctly Christian resource for journalistic excellence so that families have a trusted place to go for news, commentary, and interaction with others concerning the big events and issues of our time.
Any additional comments you'd like to share?
Thank you, Natalie, for this interview and for giving me this opportunity to share. We have such a great Lord and Savior, Jesus Christ, and I want to glorify Him alone for everything good He has done in and through my family and me. I encourage my fellow homeschoolers to stand firm, be bold, and move forward as faithful disciples and stewards. Homeschooling parents are my heroes because they teach and lead Christ's followers who will multiply the resources and disciples of God's Kingdom for the remainder of history. Never forget, even in times you are tempted to be discouraged in the midst of darkness and confusion, that God shines His bright, brilliant light through you as you seek and serve Him wholeheartedly.