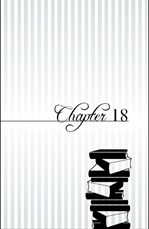 Today marks the seven year anniversary of the tragic car accident of our dear friends, the Strain's. I've been reading the book, The Quest for Meekness and Quietness of Spirit by Matthew Henry the last several days and can't help but be reminded of Cathy. In my mind, she epitomizes a woman who was adorned with "the hidden person of the heart with the imperishable beauty of a gentle and quiet spirit, which in God's sight is very precious" 1 Peter 3:4. The example she set as a godly woman, wife, mother, and friend, will inspire me the rest of my life.
Jed will always have a special place in my heart as well. Even though the Lord took him home just before his 13th birthday, he left a legacy that will be long remembered. Mature beyond his years, Jed was a model of respect and responsibility. I observed this often in our conversations, the many hours spent with their family, and throughout the years he took piano lessons from me.
In honor of Cathy and Jed, I've decided to make chapter 18 of my book (Pajama School), Tragedy Strikes Close to Home, available as a free download for anyone who is interested in reading more about Cathy and Jed and the events surrounding their homegoing seven years ago. I hope that it will be an inspiration and blessing to you!